Record release by Darko!

Thread started by
Darko
at 12.21.10 - 4:04 pm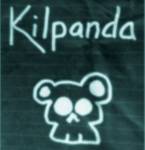 Darko from Mom Ridaz has a record coming out, scheduled for it's world release on the 9th of the new year. I've been AWOL for a minute throwing this project together, and finally....it's done! The record is titled 'Zombie Disco", and it's being released under the moniker of Kilpanda. It's a refreshing journey back to electronic music circa mid nineties. Progressive House to be precise. If you like Orbital, Chemical Brothers, Crystal Method, Boards of Canada, Ken Ishii, Aphex Twin,... Artists of that feel, then you should definately check this record out! I've been working on this for a minute and would love to share it with the riding community. You can preview the album at YouTube.com/user/Kilpanda or Soundcloud.com/Kilpanda. Thanks and hope you enjoy what you hear!! -Kilpanda-
Album should be available for purchase on iTunes, Amazon, Zune, etc.etc. January 9th!!