Cyclist killed in Ventura County hit-and-run

Thread started by
S.B.P. RiDa4LiF!
at 03.6.11 - 12:27 pm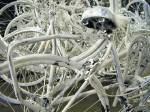 When ever there is Ridda who pass's in such a BALLESS and CRUEL way it has to be known! Be safe out there and be aware...............ALWAYS!
Bicyclist killed by hit-and-run driver on PCH in Ventura
A bicyclist was fatally struck by a hit-and-run driver on Pacific Coast Highway just south of Faria Beach in Ventura Saturday night, the California Highway Patrol said.
According to the CHP's website, the collision occurred at 7:35 p.m., throwing the bicyclist into a ditch.
A CHP dispatcher had no further details, including the cyclist's name or if any arrests had been made.
The Ventura County Coroner's Office declined to release any information.
Read more:
http://www.vcstar.com/news/2011/mar/05/bicyclist-killed-by-hit-and-run-driver-on-pch-in/#ixzz1Fqx3xrug
- vcstar.com
http://www.vcstar.com/news/2011/mar/05/bicyclist-killed-by-hit-and-run-driver-on-pch-in/