Encino Velo Low Key Time Trials

Thread started by
aeniii
at 02.22.09 - 6:44 pm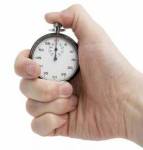 Race the Clock or Challenge Your Friends
Encino Velo
Low Key Time Trials
USAC Non-Competitive Event
February 28, March 28, April 18, May 2, 2009
ENTRY/REGISTRATION: Opens at 8:15am Closes at 9:15 am. Racing starts at 9:30am. Track opens for Warm-up at 8:15am. Entry $10, One entry fee and race as many events as you like. Race day entries only. Make checks payable to Encino Velo Cycling Club. Must sign Standard AthleteĘs Release form. Racers under 18 years must have signature of parent or guardian on the release form.
RULES: Must have track experience. All 2009 USCF rules apply. Helmets must be worn at all times while on the bike.
Individual events
500m Time Trial
1000m Time Trial
2000m Time Trial
3000m Time Trial
4000m Time Trial
Flying 200 Encino style
Team Time Trial & Team Sprints
*Must provide holders for Team Time Trial and Team Sprint.
Team events
4000m Team Time Trial
3000m Team Time Trial
Team Sprint
Info and results http://www.encinovelo.org/
LOCATION: Encino Velodrome17301 Oxnard St, .Encino, CA. 91416
reply