NO OFFENSE 328, BUT...

Thread started by
neverclever
at 03.24.09 - 12:08 pm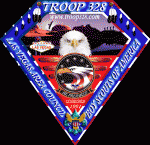 Saturday's rides seem kinda LAME. Which ride do you expect the majority of riders to go to Saturday? Since I like to ride in large packs, I don't expect many people to go on a ride to go pretend they're lance armstrong, stalk random people on the streets, pee on each other, eat each others tacos, go to the west side, drink tall cans of joose, do the robot listening to mr. roboto, look at bi-color photos of che, swerve on their bikes drunk, smoke a lot of pot, eat rib tips and chow mein or ride in the middle of the desert resurrecting fun.
reply