iggycortes
Member since: 06.27.07
Topics: 10
Replies: 74
Website:
http://farwestcourier.com

view gallery contributions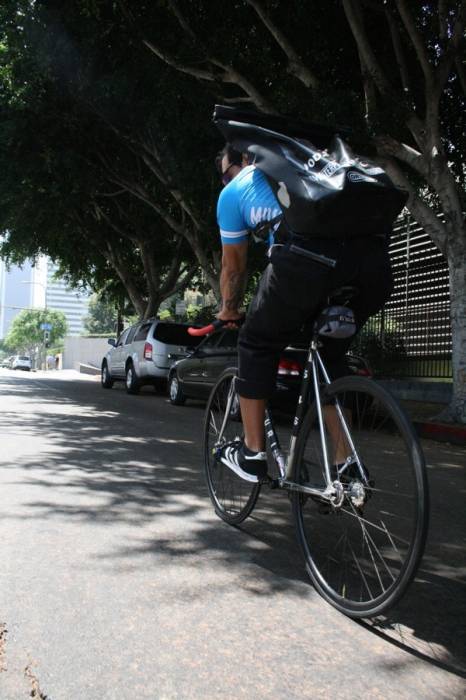 http://farwestcourier.com I started Farwest Courier to help my community and my clients connect with each other in a different way – a more organic, friendly, and professional delivery means – as opposed to the gridlocked, traffic congested environment inherent in the ever elusive quest for parking spots. I believe that the use of two wheeled human powered machines for deliveries will help us alleviate the wear and tear on the roads caused from automobiles, ease some stress that comes along from driving like; sitting in traffic and not to mention trying to find available parking. I believe bicycles for delivery don't sit in traffic, they are part of the flow of traffic this cuts delivery times and creates efficiency in dynamics communities. Bicycles don't search for parking, they can be easily locked at bike racks or locked out of they way of pedestrians, vehicles, homes, businesses or public spaces. We believe bicycles are a fun way to keep our local community safe, clean and forward moving in turn we give back to our communities. By choosing FWC, our clients and vendors can also keep their carbon footprint to a minimum. We think differently about delivery. We believe high quality has value, is simple, eco-friendly, cost effective, & fast. We use bikes because they are RAD!