factoid
Member since: 09.15.06
Topics: 1
Replies: 2
Website:
http://factoidlabs.com

view gallery contributions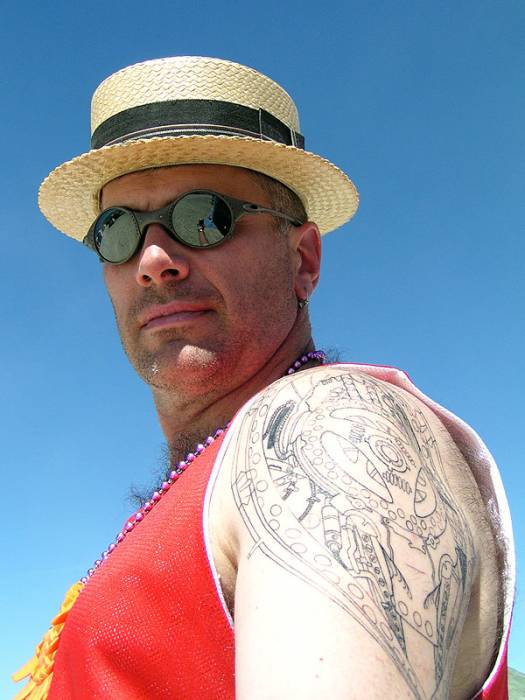 Biking Los Angeles isn't a lifestyle, it's life itself. I've ridden Florida, Connecticut,
Black Rock City
and the gritty, fucked-up streets of Philadelphia, as well as the California AIDS run from SF to LA twice and numerous stupid offroad trails up to and including Sedona's Rubicon and Slickrock in Moab. But nothing beats the kaleidoscopic, odorific thrill of cruising around Los Angeles after dark.
I'm a charter member of
IAAL-MAF
and love nothing better than cruising through foul Vernon or scrabbling up Commonwealth Canyon to Griffith Observatory just to clear my head.
Depending on my mood, terrain and repair schedule, I roll on either a cobalt-blue hardtaiilCannondale F700 with a Lefty fork or my '62 Schwinn cruiser with a Sturmey-Archer 3speed backend. More bullshit to be found
here
.
FOUR WHEELS BAD TWO WHEELS GOOD, ARE WE NOT MEN?