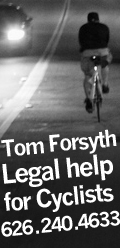 Ridazz Roulette!





Midnight Ridazz ♫ ♫ #80 ♫ ♫ ♫ ♫ The World's ♫ ♫ ♫ Biggest ♫ ♫ ♫ ♫ ♫ ♫ Bike ♫ ♫ ♫ ♫ ♫ ♫ Song! ♫

08.13.10


Midnight Ridazz #80 - The World's Biggest Bike Song!

RIDE MEETS at 9pm

RIDE TIME: 10PM

STARTING AT GOLDLINE CHINATOWN STATION

- Twitter updates by @patrickmmiller and others using #bikesong
MRDC Discussion

FACEBOOK INVITE




- Safety first. We encourage everybody to participate and make music, but piloting your bike safely is always
of primary concern!

- Bring an instrument for your bike, anything is acceptable, bell, horn, whistle, harmonica, voice, or ??? If you
can ride your bike can play it safely ... then great! if not, there is always red lights.

- Listen and improvise.

- Mellow pace. Think about the people behind you not the people speeding off the front.
We will have a list of stops and regroups, and a meandering route, so if you get delayed and need to take a
short cut, it should be easy to find us. If you got fire in your wheels and need to ride away we won't chase
you... we'll see you when we get there.

- Route will be about 15-20 miles with the "end point" about 7 miles from the start.
Ridazz can group up at the finish (1am ish?) and ride back to the start (or back to their respective
destinations).

- Be prepared, take responsibility for your own safety, security and well being. We will be riding and playing in
Metropolitan Los Angeles after dark. Come prepared with the safety equipment, $$, beverages, and bike
supplies you will need for a safe and fun night out. Make sure your bike is in good working order. Check your
air pressure and fill your tires, especially if you are riding a cruiser, mountain bike, or foldie.

The ride's music will have two major components. Our improvised jam sessions while we ride.
And various performances when we stop.

Some Suggested instruments for everybody:
Bell
Horns
Whistles
Harmonica
Megaphone
Music toy
Ankle bells or rattles.
Shakers
iPod
IPhone with music aps
boom box/ radio
voice / singing / rapping / beat box / ???
Portable Synths, samplers, and electronics
Percussion instrument
Contact mics
(If you come empty handed, no problem, we all have voices).

We have has expressed interest from a few different performers:
Nathan Snider, lackflag, Funderstorm, and Professor Calculus.

If you are interested in performing or have any questions or concerns contact me @
trickmilla at aol dot calm

-or- just shout it out on the forums


guidelines for performers:
Be fully bike based and ride with us.
Have a simple set up if possible.
If you need more power consider cooperating with one of the bike sound systems.
Consider performing somewhere with acoustics that will enhance your performance.
Plan a concise set (sets should be in the 3-20 minute range).
Consider making space for all these maniacs with percussion instruments to join you.

more updates to follow ....
















































Posted by trickmilla