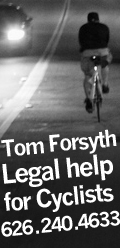 Ridazz Roulette!





Alter-Ego Ride

06.14.12


THIS IS RIDE #99!!!!!!
And...Kat is doing the Race Across AMErica this week (14th) and next week (21st) so there will be Altered
leaders for both :D come on out if you like surprises!!!!!
check yo' ego @ the door

come on-out and explore,

the many secret corridors

that Los Angeles has in store...




EGO (in this particular case) = YOU thinking that YOU being DIFFERENT from anyone is... anything other
then just that. AKA... different does not have to be bad or good - it can just be :D



MEET: 8pm @ Shatto Park (4th/Vermont)


3191 W. 4th St.
Los Angeles, CA 90020


LEAVE: 9pm




SOOOOOOOOO SADDLE UP AND....


GET ON THE BUS - right out front and...


lets take a trip AND....


TURN UP THE VOLUME and...


dance like CHARLIE MURPHY and...


kiss like Philip "Tittieboieeeeee" and...


think like a philosopher AND....


be MERRY like a PRANKSTER cuz...


we RIDE BIKES and...


WE are the ALTER-EGO RIDE!



yeeha! CUM GET YO EGO OFF AGAIN this THURSDAY!



FAQs...

-we are always MOBILE so just call and ask where we are!


- #440.487.5802


*DON'T HAVE AN ALTER-EGO? COME FIND ONE! OR...MAKE ONE UP
BEFORE YOU COME!


*DON'T KNOW WHAT TO BRING? tubes, money, lights, lights, did i mention lights? working bike, lights, and
NOT your EGO!
















Posted by katnip