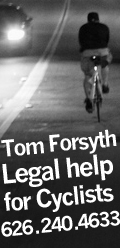 Ridazz Roulette!





SFV Critical Mass

01.7.14


SFV Critical Mass

Place your RIDE description here!



MEET TIME 8:00 PM LEAVE AT 8:30



Meet Spot: Woodley Orange Line Station, by the bike lockers


Questions?
TXT me at SevenFourSeven-TwoTwoFour-SevenThreeNineFour

PLZ DONT CALL/TXT ME ASKING WHERE THE RIDE WILL MEET,
OR WHAT TIME IT STARTS,
OR WHERE THE RIDE WILL GO.

MOST OF THAT THAT INFO IS ALREADY LISTED.

DONT ASK HOW MANY PEOPLE COME EITHER, IDK.
ANY OTHER QUESTIONS, FEEL FREE.






Posted by simba1986