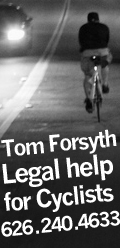 Ridazz Roulette!





Animal House

05.26.12


Animal House Alley Cat Race

(This race will consist of 8 checkpoints all based on the movie)



15-20 mile course (depending what route you take)

8 Checkpoints

(Racers will have to perform a task at checkpoints)



All Bikes are Welcome

U-locks are NEEDED!!



Meet at the BRIDGE (4th & Flower)



Course Map:

(coming soon)



Register at 12:00p

Race at 1:00 SHARP!



$5 Donation will go towards the West Side Invite - Los Angeles 2012

BBQ/Food will be at the Finish Line!





We guarantee this race to be as much fun as the movie itself.

Messenger Style Born Cycling!!




Posted by axolok