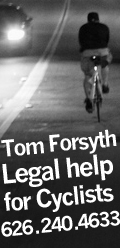 Ridazz Roulette!





SINS and SPROCKETS: 8th Annual DICE RUN 12:30pm. (ride 1:00 SHARP!!) 21+ Only

08.9.14


You MUST rsvp for this ride with the link below. It is super easy!
https://www.eventbrite.com/e/sins-and-sprockets-8th-annual-dice-run-tickets-12282925561

SINS and SPROCKETS: 7th Annual DICE RUN 12:30pm. (ride 1:00 SHARP!! WE WILL NOT WAIT FOR
YOU.)

08.9.14

SORRY, BUT THIS IS A 21+ ONLY RIDE.

WHERE: Chinatown Metro Station 901 N Spring St Los Angeles, CA 90012
Meet at 1:00 pm. We will ride at 1:30 pm SHARP!! We will not wait if you are running late.

WHAT: Sorry but this is a 21 and over only ride. Shaping up to be our best dice run ever! We have a great
venue and great bands for the after party.

Ride is a FLAT, SLOW, and EASY 10-15ish miles with liquor store stops about every 5 miles. At stops
each person rolls dice. Highest and lowest cumulative dice scores will win a trophy to be awarded at the
after party. Last dice roll is at the after party/bbq near the start point. SINS and SPROCKETS will provide the
food, but the party is BYOB. The ride will sop at a liquor store near the start party to grab drinks.

T-shirts will be for sale at the party after the ride. There is a limited number, so they will go fast!!

bands:
Yours Cruelly
Decapibot
Sinsfits
Shake Before Us


Hope to see you there!




Posted by Charlie