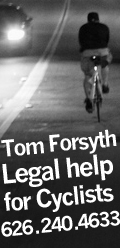 Ridazz Roulette!





Dazed & Confused!

08.27.12


Here we are for another incredible ride thru out our beautiful city of ours.

We ride at a nice medium pace and we try to stick together so please don't be leading if you don't know where your going;)

Our first stop is always a grocery store or a liquor store so you can get what you need to make the your ride more enjoyable.


Sorry for last weeks ride. We are gonna go the same route only because we didn't finish it so here it is.

We are gonna cut thru the back streets of atwater to get to vons on los feliz
then we are gonna take a nice beautiful long ride to north hollywood park
we are gonna cut thru burbank to get their.


We always meet @

SAN FERNANDO RD/FLETCHER DR



Taking off @

10:30





THINGS TO BRING!?!?!

Weed...if you wanna smoke.

Beer..if you wanna drink

Money.if you wanna eat McDonald's breakfast with us

BTW We get to our last stop around 2 or 3 but we just stay up partying..

A working BIKE

Tools

And a good attitude.








Posted by paulromero818