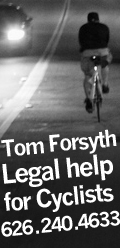 Ridazz Roulette!





MoM RIDAZ TUESDAY i like kites how bout you

02.26.13


>>>> HOLLYWOOD/VERMONT (triangle park in the middle of the intersection)

MEET@ 730

ROLL AROUND830??? AND WE ARE NOT HERE.



lets go fly kites please bring a kite you can buy cheap light up ones in the whole sale district


PLEASE DONT LITTER

PLEAS8E PICK UP YOUR TRASH AND RANDOM PEOPLES TRASH

ON THIS RIDE WE LEAVE THE PARK CLEANER THEN WE FOUND IT

PLEASE LEAVE: bullshit and tagging



this ride is NOT FAST DONT GO FAST. Please dont ask where we are going how we are doing it

and so forth. we will take our time, and enjoy the city.OUR PACE IS THE PACE OF THE SLOWEST
RIDER

AVERAGE DISTANCE IS 10-15 miles. unless i tell you if you have to leave THERE WILL BE A METRO
NEAR US

AROUND 12AM BUT WE WONT TAKE YOU.



if you are a NOVICE then HAVE NO FEAR





IF YOU WANT TO MASH ON THIS RIDE OR STEAL OR TAG ON THIS RIDE FUCK YOU

and know i do your mom hard all night long and some times 3 times a night



*******!!!!!!!!!!!!!!!!!!!!!!!!!DISCLAIMER!!!!!!!!!!!!!!!!*******


all riders and participants ride at their own risks. no one on this ride is responsible for anyone other than
themselves.
the host(s), organizers, participant or any other party associate with this ride are not liable for injuries or
death suffered during the ride. no one is responsible for loss or damage to body or property.

YOU RIDE AT YOUR OWN RISK.




Posted by dudebra420