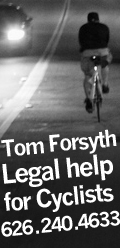 Ridazz Roulette!





**********Poppycock SPECIAL ED FRIDAY EDITION*********

11.23.12


Theme: THE PARTY RIDE THAT EATS

Poppycock MoM ThuRsDay GOES SPECIAL ED ON THAT ASS AND HAS A SPECIAL EDITION FRIDAY RIDE!!!!!
With collaboration with TEAM 5150

If you don't know anyone here, you will!

This is gonna be a chill ride


Meet at 7:00Hollywood/Vermont (MoM Triangle Park)


Roll out at 8ish




GET TO MY HOUSE AROUND 9PM-10ish






THINGS TO BRING!!!!

LEFTOVERS
FOOD
COAL
PLATES
CUPS
BYOB
BYOBUD
ANYTHING TO HAVE A GOOD TIME
SOUNDS BIKES TO KEEPS THE TUNES FLOWING
GOOD VIBES
GREAT FRIENDS
POPPYCOCK
JAGER
MUSIC
DANCING SHOES
BEACH BALLS
BALLONS

WHIPS
BIND & GAG
SEX TOYS
BLOW UP DOLLS
CONDOMS
DENTAL DAMS
ORAL SEX CONDOMS
MORNING AFTER PILL
PRIEST



What NOT to Bring:

Bad attitude

Segregation

There is no cockblocking!

Empty Beer cans (must be full when they get here :D)

DONT bring your hustle, this AINT your ride!

METH OR HARD DRUGS

BULLSHIT

DRAMA

IF U CANT DRINK THAN DONT

GANG SHIT

MAURY SHOW

PATERNITY TESTING




DISCLAIMER:This ride is not sanctioned by anyone and everyone is on their own.
No one on this ride assumes responsibility for anyone else, or anyone's property.

NO WILL BE HELD RESPONSIBLE FOR INJURY,DEATH, OR BODILY HARM. NOT RESPONSIBLE FOR LOST OR DAMAGES TO PROPERTY
ON THE RIDE OR AT MY PROPERTY!!!!










Posted by DETOXXX