guinness book of world records

Thread started by
ToddAlmighty
at 08.20.11 - 11:07 am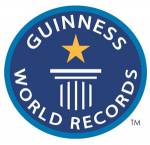 Does any one know if there has been a "Worlds largest bike ride", and if so I think LACM can beat it.
I think I am just looking for motivation to do LACM again.
reply
Budapest Critical Mass - estimated 80,000 cyclists - International record.
Google it.
Let's see if LA can top this bike lift...

gado_gado
08.20.11 - 11:26 am
reply
That's pretty sweet, but I think we can beat it! USA, USA, USA! :)

ToddAlmighty
08.20.11 - 1:19 pm
reply