ATTN: Fabian

Thread started by
TheDude
at 06.1.09 - 7:02 pm
Call me, I have your backpack in my trailer from last night.
Contact info in my profile.
Headed to bike 'n' bake right now if you want to meet me there.
reply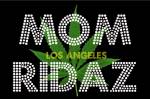 Hey chris,
Did fabian get it back?
He was hoping you were going to ride 6pack last night...
let me know if you need to get in contact

Delirium
06.2.09 - 10:53 am
reply