DTV tonight...

Thread started by
funanu
at 06.12.09 - 7:53 pm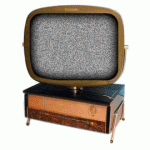 Tonight we travel back in time to Ridazz of the Old West! We also move forwards and switch from Analog TV to Digital TV. Kinda interestin.
Everybody ready for the switch?
reply
Nothing comes between me and my digital cable, or satellite when ever I start jocking a rig again.
My Law & Order and Stargate are what keep the tube on for me.

bentstrider
responding to a
comment
by gac
06.12.09 - 8:08 pm
reply