TRAGIC ACCIDENT!!!

Thread started by
THE.ANGRY.GIANT
at 06.10.09 - 2:59 am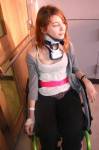 HELP KENZA GET BETTER!!!
helpkenza.org
HelpKenza.org is a website that will provide information on how to help Kenza Kadmiry raise money for her stem cell treatment.
Im not sure if they have the paypal setup yet but it should be soon.
Check out the site and do what you can to help out, thank you.
reply
Currently their link to donate isn't working. As far as an alternative goes, there was this......

Donating by Cash or Checks

A "Care for Kenza Kadmiry Fund" has been started at the Bank of America branch, 13700 Riverside Drive, in Sherman Oaks, CA 91423. As of now, you can only Donate at this branch. Other Bank of Americas, can't find the Care of Kenza Fund, so you will have to come to the one in Sherman Oaks to be able to donate, otherwise please use the online donating option.
Thank you for your donation.
http://itsunetwork.comoj.com/donatecash.php

User1
06.10.09 - 6:28 pm
reply
What happened her is a tragedy. I've known Kenza for a while and I couldn't believe it when I heard about this.
I'm really bad with handling these types of situations. So all I can say is help out as much as possible. I'm going to contact the people who created her website to open up a paypal donation account, hopefully that will get some dollars rolling in.
Ride on.

Graham
06.10.09 - 6:45 pm
reply