ROAD ID - SAVE YOUR LIFE

Thread started by
barleye
at 06.16.11 - 11:06 am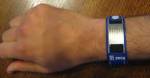 the kushtown incident last night should make it all the more obvious that all of us should have a ROAD ID wristband. I wear mine whenever I ride and you should too. Apparentely there's a girl on the ride that was new and nobody knew her info according to a posting on fb...
this eliminates searching thru someone's cel phone and wallet for contact info for their family. it lists your name, your emergency contact, allergies, and medical conditions you may have. it's basically the modern version of a dog tag.
http://www.roadid.com/Common/default.aspx
http://www.tjoos.com/Coupon/103849/RoadID.com has coupon codes to use online.
it's worth the $20 to save your life.