Ride to Curry Festival

Thread started by
sgrant
at 04.5.09 - 8:09 am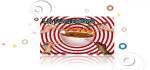 Hung over from a weekend of drinking?
Clear it up with Curry! Free samples of Thai, Indian and Malaysian curry.
Also celebrate the Thai New Year, Songkran Festival.
First phase:
Meet at Noho station 1:00pm, catch train to Hollywood and Highland at 1:30ish.
Second phase:
Meet at Hollywood and Highland 1:30pm. Ride to Curry Festival with valley people when they arrive.
Ride down Hollywood Blvd to Thai Town.
Show your Metro ticket at the booth and get $2.00 off on raffle tickets (prices to include free Thai dinners and a trip to Thailand)
Woohoo!
reply