midnight reddit?

Thread started by
mechazawa
at 07.26.13 - 12:03 am
what the hell is going on? MR seems like not so great sub reddit. what happened to the good "clean" tomfoolery? i don't even refresh anymore.
Unless i'm tripping and i've missed out on really good shit.
reply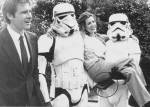 People have found different ways to get their dopamine fix. I still get mine here, baby!

Joe Borfo
07.26.13 - 12:36 am
reply
Which sub-reddit is not so great? Step up and be the change you want to see. Communities live and die by the activity and contributions of their users.

riffic
07.31.13 - 1:13 pm
reply