North Park, San Diego Ridazz???

Thread started by
Mr. Neck
at 11.7.11 - 9:06 pm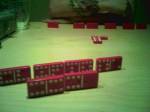 I'm looking for Ridazz in North Park, San Diego to join up with. Group rides, pub roll's, ANYTHING. I moved down from L.A. over a year ago, but have been off my bike with a knee injury and am FINALLY ready to roll again. Anyone around?
reply