underground

Thread started by
Jet-son
at 11.16.11 - 5:35 pm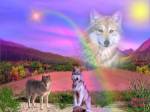 since midnight ridazz is such an underground site.. i figure most of you know other cool underground sites so i could find cool new music, videos ,movies, places, events, gigs people, shows...??
reply
ha narc? wtf lame... just looking for a site like MR but for other local musicians, or film makers who want to collab besides craigslist..
my music and videos VV... just moved to hollywood from venice... anybody down to jam?
http://soundcloud.com/cloudlife/deadly
http://vimeo.com/26840114

Jet-son
11.17.11 - 7:28 am
reply