Lancaster to Yuma AZ

Thread started by
consenyor
at 12.27.12 - 8:42 pm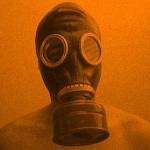 This is a call for help!!!
I'm planning a ride from Lancaster to Yuma in May 2012 and I'm looking help from anyone who has ridden to Yuma or knows of someone who has, or maybe you just know of a good bicycle friendly bike route to Yuma.
I looked at some maps and it looks like getting to Palm Springs, or some where there a bouts, should be pretty straight forward. From there on to Yuma, it looks like either a long way around or a perilous ride down busy two lane roads and freeway riding, which I will gladly avoid even if it adds a day to the ride. I'm planning on 3 or 4 days of riding with a support crew.
So I'm mainly asking for help with the routing from the high desert or LA area to Yuma, but any other help or advise is greatly appreciated.
My experience: I recently completed my first century with 2,660' of climbing in 6 hrs 45 mins. from Lancaster to Bakersfield. My bike is a 24 lb. 14 speed road bike, and very comfy :)
Thanks for reading