BATMAN'S BIRTHDAY! ATX!

Thread started by
BATMAN!
at 02.8.12 - 1:11 pm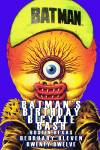 bere bit bis buckers!
WTF! The Ride! Austin, Texas to celebrate BATMAN'S BDAY!
MEETING AT
PFLUGER BRIDGE
TIME TO BE BNNOUNCED!
SOUND BIKE WILL BE SHOUTING RAUNCHY TUNES
MAKING YO LEGGS SWEAT
& YOU FACE MELLTZ
FREE SPOKE CARDS
TELL YOUR FIENDS!
FREE WHATTHEFUCKS!
BIS BATURDAY!
reply