Sunday Night Weekly rides in Los Angeles

Thread started by
frnch_cnnxt
at 03.14.12 - 2:51 pm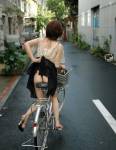 Hey,
I want to set up a weekly Sunday ride from multiple locations that all meet up in Chinatown. Specifically the mountain bar. Who is down? It will be a 21+ bar and you can get your drink on rest a bit and listen to some awesome dj's playing music so you can chill, and then continue on the journey home.
I want to set up a meetup in San Fernando Valley and one in La, so they can both meet up at the Bar location and hangout.
What you guys think of this?