Rollin Wit Da Homies

Thread started by
SharkDinosaurGunDynamite
at 06.12.12 - 1:11 am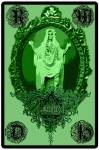 HEY!
We are [Rollin Wit Da Homies] and I'd like to cordially invite errrbody here to roll with us this sunday to our 50+mile MASH! We finish up with a fathers day BBQ and BEERS at the final destination at the RWDH park! yee! 420 super-duper-hella-mutha-skeet-skeet-friendly! were very friendly about sharing u shud too :D but its cool if ur not :D
YOUR GUNNA GET THIS BAD ASS REMODELED STATE OF THE ART NEW CAR SMELL SPOKE CARD if u finish the ride ;D
WE NEVER LEAVE NOBODY BEHIND! never have never will!!
Medium to spicy
itll usually break into two groups BUT WE ALWAYS REGROUP CUZ WE ROLL LIKE DAT.
we welcome ANY NEWBIE-PRO-THIS GUY-THAT GIRL come on!! we usually roll like 12+ deep but we want more!
Meet @
KING TACO
4504 E. 3rd. Street
Los Angeles, Ca 90022
#8
Meet:.. @6:00pm - Rolling @7:00pm
u can txt us to wait up for u a lil if your coming late number is in the ride calendar post
yes we post in the ride calendar but just wanted to ask if anybody here has ridden with us so far? watcha think? im one of the new guys!
ROLLIN!!!!!!