Bike shop in Inglewood!!

Thread started by
mechazawa
at 02.7.12 - 9:55 pm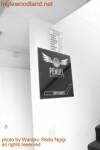 Huzzah!!! There is finally a bike shop in Inglewood. After city of bicycles went defunct around 2008. there was nothing. Then to my surprise my editor tipped me off. He's been in business since mid 2011
Read the article. feel free to point out...anything.
Thank You,
Stella.
Penual Bicycle article
reply