BIKE ANGELES LA PHOTO CONTEST

Thread started by
X-Large
at 07.20.12 - 2:41 pm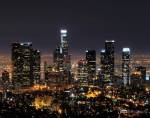 BIKE ANGELES LA PHOTO CONTEST
Looking for the best photo, drawing, or picture or the City of Los Angeles. May be daytime or nighttime.
Winning art and artist signature to be featured on the Bike Angeles Puzzle spoke card in October 2012.
Winning art to receive a framed complete set of the Bike Angeles spoke cards.
All submission must be in by September 10th, 2012.
Submit your completed art on the event page at:
BIKE ANGELES LA PHOTO CONTEST SUBMISSIONS
MIDNIGHT RIDAZZ CONTEST PAGE


ARTIST MUST HAVE ALL RIGHTS TO ANY SUBMISSION.





reply


You're amazing, XL!! Thank you =)
reminder: the dates of Bike Angeles are Friday, September 14, 2012 thru Sunday, September 23
Bike Angeles is an event that begins with the 2nd Friday Midnight Ridazz Ride and ends with C.R.A.N.KMAS right into Pier Pressure...... so i have to take a personal day on monday the 24th ;)
schweet!

bondink
07.20.12 - 5:01 pm
reply