Free Hlywod Bl tickets4 tonight

Thread started by
Bernie
at 08.29.12 - 5:24 pm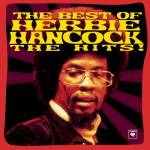 contact bernie at
' bernie_dubinsky@yahoo.com ' tickets are for Herbie Hancock
before 6:30 and they're your -e mail your phone number and I'll call you right back
reply
Are you freakin' kidding me?! Herbie*freakin'* Hancock?! Last night? Arrrgghh! And I live a few blocks from Hollywood Bowl now. How was it?
My ex brother-in-law danced live for his appearance at the Grammy Awards, 1983:
http://www.youtube.com/watch?v=XSxMtDnRS24
(Sorry I don't know how to make links clickable here.)
The guy sitting up over & over again in bed. Abs of steel!
Jealous.

CatCampion
08.30.12 - 5:29 pm
reply