Venetians: Pier to Pier Pide Tonight

Thread started by
nicholas62
at 06.25.12 - 10:36 pm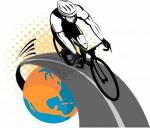 Hello Venetians and adjacent areas,
Venice Pier to SM Pier ride tonight to support 24 hour access to the beach, bike path and boardwalk. Meet at The Terrace Cafe on Washington Blvd at 12:15am and we ride to SM Pier and return to The Terrace(for those who want to do a return).
If you want to catch us at the Santa Monica Pier and ride south, we will be on the
bike path under the SM Pier about 12:35am for our turn around going back to the
Venice Pier. Do the whole thing or one half of it or start at either Pier and peel off
as you desire. Should have lights. Join us every Monday evening/Tuesday morning
12:15am at Terrace Cafe.